The Kpop group WJSN Chocome transforms into a superhero who will be responsible for the healing of the public. WJSN Chocome (Soobin, Luda, Yeoreum Dayoung) released the first concept photo of their second single, 'Super Yuppers!', through their official social media channel on December 22.
In the released concept photo, Chocome is capturing the attention of fans by boasting a styling reminiscent of a superhero based on a cartoon-like background that seems to have jumped out of pop art.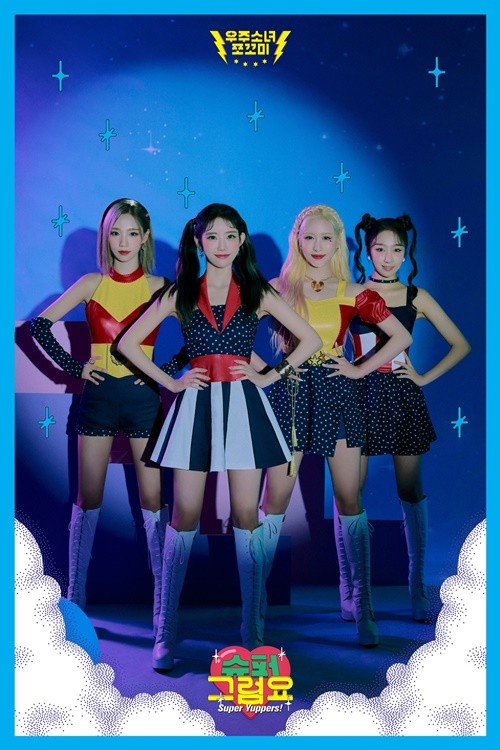 Notably, the appearance of the members' relaxed smiles gazing confidently at the camera conveys pleasant energy. They overwhelm the atmosphere with a charismatic expression holding a red rose in their hand, showing off a soft charm.
In fact, Chocome, the first unit of the kpop group WJSN, debuted in October 2020 with 'HMPH!
The unit has been active as the nation's 'healing vitamin,' providing cute charms, pleasant energy, and exciting performances that anyone can't help but imitate.
WJSN Chocome, who caused a fresh sensation in the music industry, recently proved their influence by winning the 'AAA Emotive' award at the '2021 Asia Artist Awards.'
So, fans pay keen attention to Chocome's performance with 'Super Yuppers!'
While attention is focused on various teasing contents that will be opened sequentially, WJSN Chocome's 'Super Yuppers!' will be out on various online music sites at 6 pm on January 5, 2022.
Read More About: JUNNY & JAY B To Release A New Collaboration Single 'Nostalgia' On Dec. 27
2021 kpop news
,
2021 kpop news updates
,
best kpop news site
,
breaking news kpop
,
daily kpop news
,
Korean celeb news
,
KPOP
,
Kpop artist
,
Kpop artists
,
kpop celebrity news
,
Kpop chart and news
,
Kpop current news
,
kpop daily news
,
Kpop idols
,
Kpop latest news
,
Kpop news
,
Kpop news articles
,
Kpop news sites
,
kpop news update
,
Kpop recent news
,
Kpop trend
,
Kpop trending
,
KPop trending news
,
Kpop trending now
,
kpop trending update
,
KPOP2021
,
KPOPIDA
,
KPOPNEWS
,
Trending
,
trending 2021
,
trending kpop
,
Trending Kpop news
,
trending kpop update
,
trending news
,
trending update kpop
,
trending updte
,
WJSN
,
WJSN Comeback
,
wjsn dayoung
,
WJSN EUNSEO
,
WJSN members
,
wjsn the black
,
WJSN_Bona
,
WJSN_Easy
,
WJSN_Eunseo
,
WJSN_Exy
,
WJSN_My Attitude
,
WJSN_Seol-A
,
WJSN_SeolA
,
WJSN_Unnatural