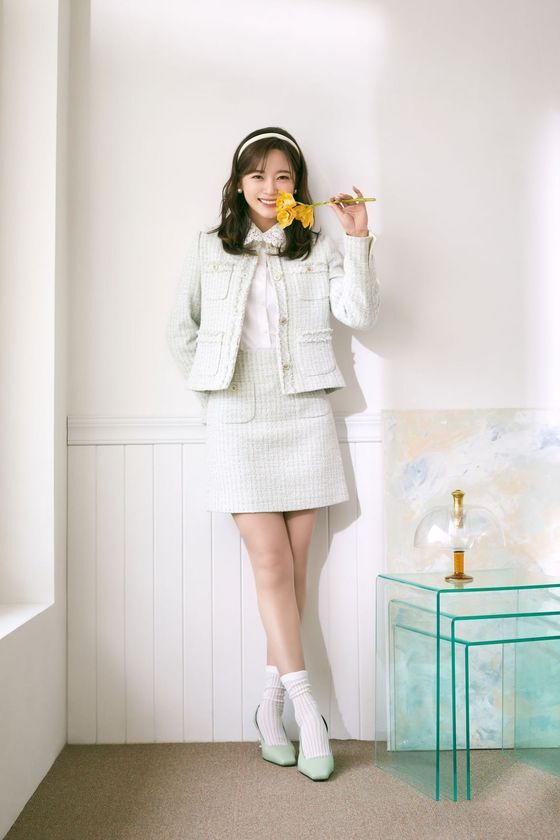 E.Land women's wear brand 'ROEM' announced on January 24 that they selected idol and actress Sejeong Kim as its new brand muse.
On this day, ROEM also unveiled a lookbook for the first collection of this year, 'Signature Line,' with the new model Sejeong Kim. The Roem signature line mainly consists of tweed dresses and tweed setups. It will be officially out on January 25 through the ROEM official online store and stores nationwide.
An official from E.Land ROEM said, "Sejeong's bright and positive image and ROEM's romantic and feminine concept met, making this campaign even more synergistic."
The new lookbook for the 2022 spring/summer season, where ROEM and Sejeong Kim met, can be found at 'ROEM.com,' the official online mall for ROEM.
Read More About: Fashion & Beauty Brands Selected Celebrities Such As TWICE, 2PM Junho Lee, And More As Brand Models
2022 kpop trending
,
2022 kpop updates
,
2022 latest news
,
best kpop news site
,
breaking news kpop
,
daily kpop news
,
fashion
,
fashion kpop
,
K FASHION
,
K-Fashion
,
KFashion
,
kim sejeong
,
Korean celeb news
,
KPOP
,
kpop 2022
,
Kpop artist
,
Kpop artists
,
kpop celebrity news
,
Kpop chart and news
,
Kpop current news
,
kpop daily news
,
Kpop fashion
,
Kpop idols
,
kpop idols fashion
,
Kpop latest news
,
Kpop news
,
Kpop news articles
,
Kpop news sites
,
kpop news update
,
Kpop recent news
,
Kpop trend
,
Kpop trending
,
KPop trending news
,
Kpop trending now
,
kpop trending update
,
KPOP2021
,
KPOPIDA
,
KPOPNEWS
,
sejeong kim news
,
Trending
,
trending kpop
,
Trending Kpop news
,
trending kpop update
,
trending news
,
trending update kpop