Kpop group Red Velvet will return as a whole group. They will make a surprise comeback with the release of their new mini-album 'Queendom' today, August 16th.
This is a new album to be released in about 1 year and 8 months since 'The ReVe Festival' Finale' in December 2019. Expectations are high as to what Red Velvet will show this summer, which continued its summer unbeaten streak with hits such as 'Red Flavor,' 'Power Up,' and 'Umpah Umpah.'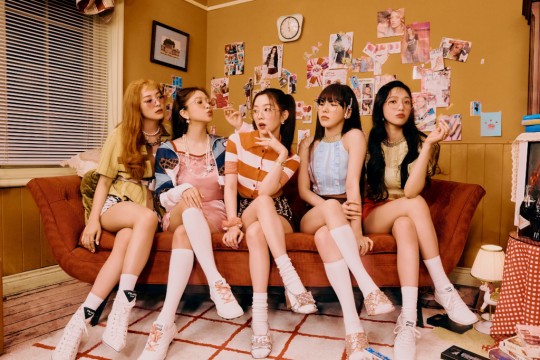 There were many events during their 1 year and 8 months hiatus. First, on August 1st, Red Velvet celebrated its 7th debut anniversary. Red Velvet debuted on August 1, 2014, with the single 'Happiness' and left a strong impression on the public from the beginning of their debut.
Since then, Kpop group Red Velvet has released various hit songs such as 'Ice Cream Cake,' 'Russian Roulette,' and 'Psycho.'
They have grown into a girl group representing Korea. Red Velvet held a V Live broadcast to celebrate their 7th debut anniversary on August 1st. They looked back on the past 7 years and promised more active activities in the future.
There was a long hiatus, but not all of the members' activities were stopped. Rather, it showed new possibilities through colorful solo and unit activities.
In 2020, Irene & Seulgi released their 1st mini-album, 'Monster.'
Then, in 2021, Wendy and Joy made their solo debut in turn. Particularly, Wendy and Joy showed their potential as next-generation vocalists through an album full of their style. In addition, Yeri expanded her realm to acting through the lead role in a web drama.
Of course, not all good things happened. At the end of 2019, before SBS 'Music Awards Festival,' Wendy fell off the stage and made many fans sad. Wendy had to go through a long period of treatment and rehabilitation. But, she returned safely as a solo artist, and the fans could breathe a sigh of relief.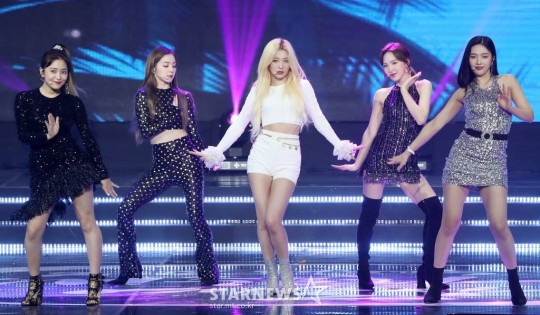 Next, Irene's controversy over staff abuse in 2020 surfaced. At that time, the controversy did not subside so easily that the public raised a request for leaving Irene. Irene went into self-reflection with an apology, and Red Velvet's activities as a whole were naturally postponed.
Leaving behind such regrets, Red Velvet announced a full comeback after a long time. This album 'Queendom' contains a total of 6 songs, including the title song of the same name. The songs with a colorful mood, including 'Queendom' with a refreshing atmosphere, can be an opportunity to imprint Red Velvet's charm again.
With various opinions divided over Red Velvet's comeback, interest is gathering whether Red Velvet can shake off the burden and walk the road to success again.
Read More About: Kpop Representative Dancer: Girls' Generation's Hyoyeon
Joy_Red velvet
,
KPOP
,
Kpop 2021
,
Kpop album
,
kpop album release
,
kpop albums
,
Kpop artist
,
Kpop artists
,
KPOP comeback
,
Kpop news
,
kpop red velvet
,
Kpop trend
,
Kpop trending
,
KPop trending news
,
Kpop trending now
,
kpop trending update
,
KPOP_Red Velvet
,
KPOP2021
,
KPOPIDA
,
KPOPNEWS
,
red velvet
,
red velvet news
,
RED VELVET SEULGI
,
red velvet yeri
,
red velvet_Joy
,
red velvet_wendy
,
Red Velvet_Yeri
,
red velvet-seulgi
,
RED_VELVET
,
RED_VELVET_IRENE
,
RED_VELVET_Joy
,
Red_Velvet_Seulgi
,
Redvelvet
,
Trending
,
trending 2021
,
trending kpop
,
Trending Kpop news
,
trending kpop update
,
trending news
,
trending update kpop
,
wendy red velvet