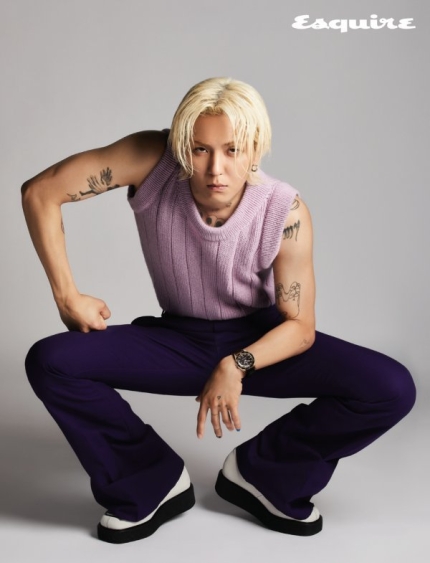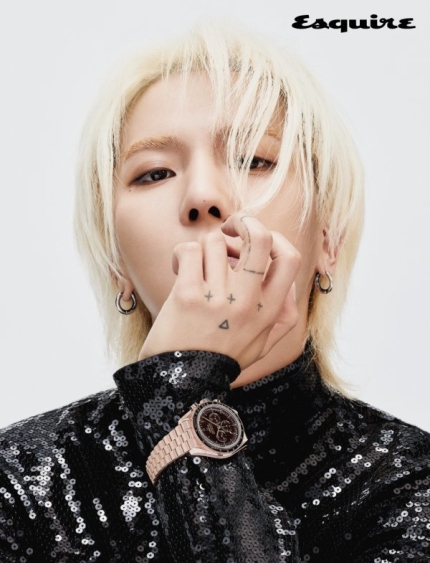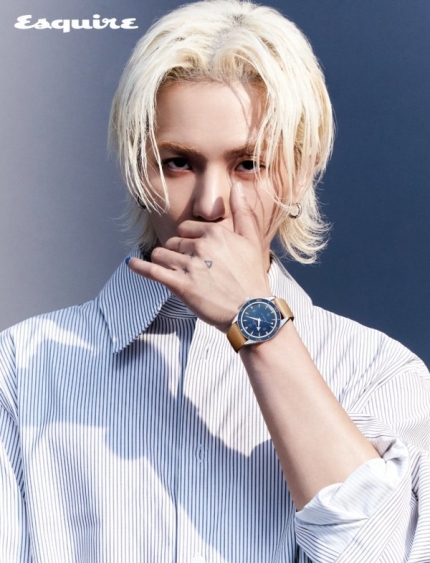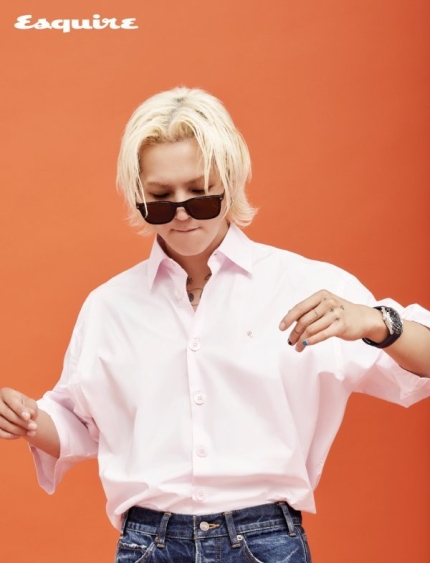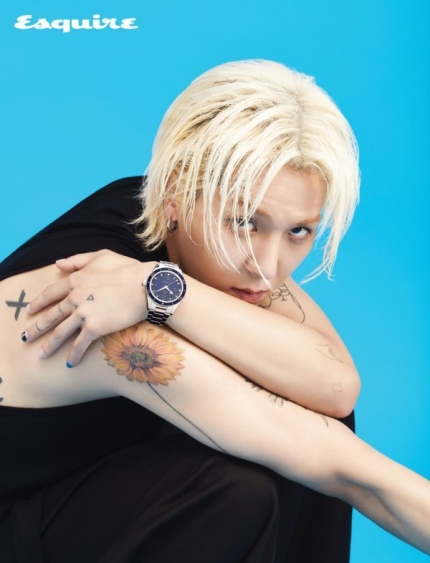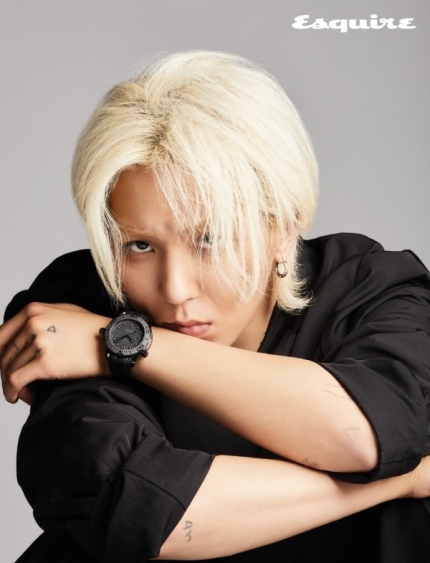 Rapper Minho Song (Ohnim on his artworks) had his photoshoot.
Rapper Minho Hong, adorned the cover of the July 2021 edition of 'Esquire' magazine.
Minho Song participated as an artist in 'Korean Eye 2020' to exhibit his work. This will take place at Lotte World Tower Mall from June 23rd. 'Korean Eye 2020' is a meaningful exhibition that introduces Korean contemporary art to the world with the participation of 30 Korean artists. Also, it is an exhibition of the same name held at Saatchi Gallery in London, UK in October 2020 to Korean audiences. Among the participating artists, Minho Song, Seungyoon Kang, and Henry, who are familiar with the public, will be present. In an interview with Esquire, Minho Song said, "The subject of my paintings so far has come from 'me.' I feel happy, sad, and depressed emotions. I think there are countless frames between them that words cannot express. 'Visualizing,' it is the subject of my work so far."
Particularly, Minho Song explains the life of a 'maximalist,' who works as a writer and entertainer, as well as solo and group activities. He said, "At some point, it started to expand little by little. It is beyond the meaning of a 'hoarder' that simply collects."
"I think I started to have a desire to try various things myself rather than collecting things," he added.
Minho Song also revealed his love for his fans in an interview. First, he referred to the 'Seamaster' series as a device that can withstand the water pressure of the deep sea and tell divers how long they can hold their breath. Then, he said, "To me, my fans are like Seamaster, a diver's lifeline. I know that my fans will support me, so I can take on the challenge."
The July 2021 editon of 'Esquire,' featuring Minho Song, will be available at bookstores from June 21, 2021. Also, fans can view it on the Esquire Korea website.
Read More About: Dongkyun Ha, "I'm Not IU's Music Teacher"
2021 kpop
,
2021 kpop news
,
2021 kpop news updates
,
2021 kpop updates
,
2021 news kpop
,
2021 updates on kpop
,
esquire
,
esquire July 2021 cover
,
KPOP
,
Kpop 2021
,
Kpop artist
,
Kpop artists
,
Kpop idols
,
kpop minho song
,
Kpop news
,
Kpop trend
,
Kpop trending
,
KPop trending news
,
Kpop trending now
,
kpop trending update
,
KPOP2021
,
Kpopall
,
KPOPIDA
,
KPOPNEWS
,
Kpopnews 2021
,
Kpopnews2021
,
minho song
,
minho song news
,
Trending
,
trending 2021
,
trending kpop
,
Trending Kpop news
,
trending kpop update
,
trending news
,
trending update kpop