Let's find out why the Kpop groups BLACKPINK, TWICE, and Red Velvet are the girl group summer songs leaders.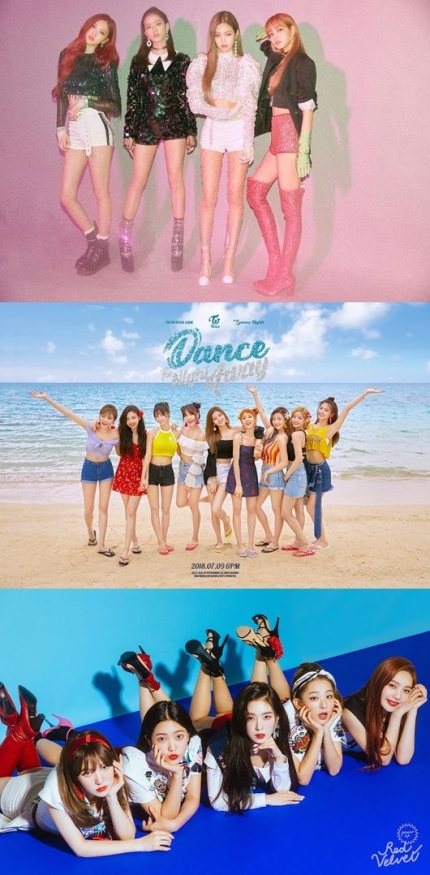 The hot heat has passed, but the sweltering heat of late summer is still rampant. This summer, masterpieces of various genres are pouring into the music industry. The songs are offering warm comfort and sometimes cool pleasure to the stuffy and weary life of music fans.
In the music industry, every summer, the powerful and refreshing summer songs released by girl groups aiming for the 'summer queen' position are receiving great love. BLACKPINK, TWICE, and Red Velvet dominated the hot summer music scene by releasing new songs.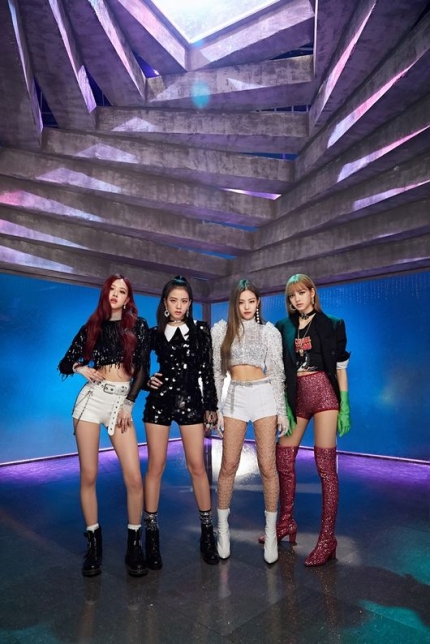 # BLACKPINK 'DDU-DU DDU-DU'
BLACKPINK's first mini-album, 'SQUARE UP,' released on June 15, 2018, includes the title song of 'DDU-DU DDU- DU.'
In fact, it is the song that made BLACKPINK rise to the ranks of global trending girl groups. The addictive chorus of 'DDU-DU DDU-DU' and the point choreography like shooting a pistol with both hands captivate the Korean and global music fans. So, until now, music fans are still loving the song.
Immediately after its release, 'DDU-DU DDU-DU' ranked 40th and 55th on the US Billboard 200 and Hot 100 chart, respectively. Also, they made an 'AllK Kill' on the domestic music charts, recording the highest ranking in Kpop girl group history at the time. That year, the song ranked 1st in the 'World's Most Viewed K-Pop Music Video' and 3rd in the 'Top 10 Best Summer Hit Songs on YouTube.'
It only proves its global status.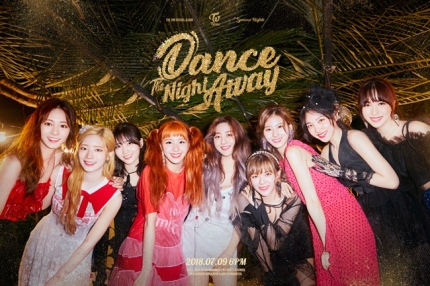 # TWICE 'Dance The Night Away'
Next, Kpop group TWICE succeeded in hitting 8 consecutive hits from the debut song 'Like OOH-AHH' to 'What is Love?.'
Also, they recorded nine consecutive hits on July 9, 20219, with the title song, 'Dance The Night Away' of TWICE. They released their first summer song with the title song 'Dance The Night Away' from their first special album 'Summer Nights.'
In fact, 'Dance the Night Away' attracts attention as TWICE's first summer song. It is an up-tempo pop song expressing the youth of the nine members who live with special happiness. The cool and refreshing feeling that captures TWICE's unique bright and healthy energy blows away the heat of midsummer. It strikes listeners' tastes and tops 5 weekly music charts. It ranked 1st in Hanteo's weekly album charts and Gaon Digital, downloads, and albums charts. Also, the song was popular that it topped in 3 charts and 10 music shows.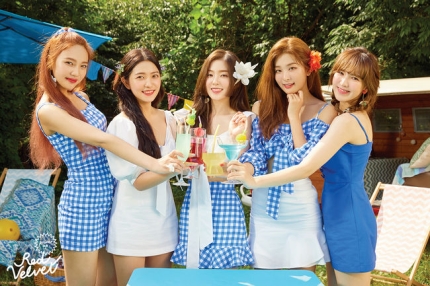 # Red Velvet 'Power Up'
Finally, the Kpop group Red Velvet released their representative summer song, ' Red Flavor,' in 2017. Also, they released the title song, 'Power Up,' from the mini-album 'Summer Magic,' on August 6, 2018. The title song 'Power Up' of 'Summer Magic' caused a sensation in the summer music industry. In fact, the song helped TWICE established the box office formula, 'Summer = Red Velvet.'
'Power Up' is an addictive up-tempo pop dance song with a bouncing 8-bit game source and cute hook. In this song, you can feel the excitement of the moment you leave for summer vacation. It has an addictive melody, catchy lyrics, and point choreography that anyone can follow. So, it makes TWICE proved their popularity once again after 'Red Flavor.'
Read More About: WINNER Celebrates Their 7th Debut Anniversary
2021 kpop updates
,
BLACK PINK
,
Blackpink
,
Blackpink news
,
KPOP
,
Kpop artist
,
Kpop artists
,
Kpop group TWICE
,
Kpop idols
,
Kpop news
,
kpop red velvet
,
Kpop trend
,
Kpop trending
,
KPop trending news
,
Kpop trending now
,
kpop trending update
,
kpop_Blackpink
,
KPOP_Red Velvet
,
KPop_Twice
,
KPOP2021
,
KPOPIDA
,
KPOPNEWS
,
red velvet
,
red velvet news
,
RED_VELVET
,
Redvelvet
,
trending 2021
,
trending kpop
,
Trending Kpop news
,
trending kpop update
,
trending news
,
trending update kpop
,
TWICE
,
TWICE KPOP NEWS
,
twice news
,
Twice_KPOP