'Travel Buddies 2: Let's Be Together' Video Interview with Jaejoong Kim.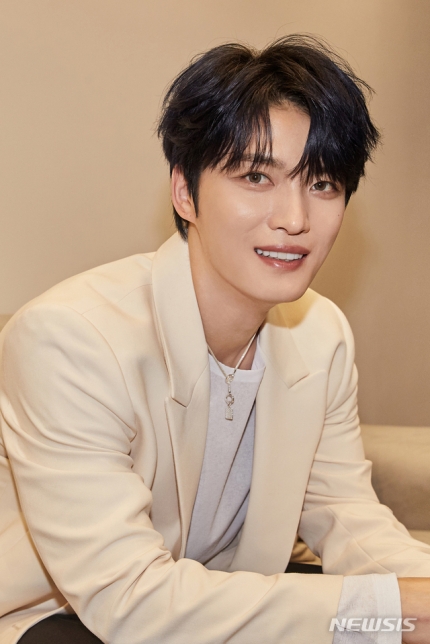 Singer and actor Jaejoong Kim shared the beauty of traveling in Korea.
On the afternoon of June 10th, Kim Jaejoong conducted a video interview related to the Lifetime Channel travel entertainment program 'Travel Buddies 2: Let's Be Together.'
Jaejoong Kim said, "I'm traveling in Korea in the Covid-19 situation. I didn't know it would be this fun. It seems necessary to learn more about the beauty of domestic travel regardless of the current situation. I found out that there were a lot of good spots and foods that I didn't know."
'Travel Buddies 2' is a travel entertainment show where Korean star Jaejoong Kim travels all over the country. He will meet various 'buddies' such as strangers, passers-by, and close friends. He will try something new that he has never experienced before.
Jaejoong Kim talked about the charm of traveling.
He said, "Actually when you go abroad, the places you always go to are new. It's not your home country. But since I was born, I haven't been to Jeju Island as much as I thought. So, I don't have much domestic travel experience. If we've traveled inland this time, I think we can go around the islands next time. If there is season 3, an island trip would be good. I have rarely been to travel since my debut. I've been to all of them was for work. The feelings I feel on the trip are more meaningful than words can express."
When asked about the most memorable areas and food during filming, he said, "I think Gyodongdo near Ganghwado was good. Before entering Ganghwado island, there was a similar place to a military base. The soldiers were checking in. As soon as I arrived, I went to the convenience store with my manager. We bought snacks and had a beer before I went to bed. But I don't know why I thought of it like that."
Jaejoong Kim also said, "It was also fun in Yongin, too. There is an indoor skydiving place, and it was so much fun. It reminded me a lot of the camping place I stayed at. It's close. I'm thinking about coming over to hang out with my friends later."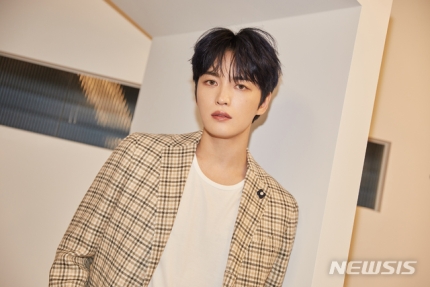 I picked chef Won-il Lee as my most memorable friend.
Jaejoong Kim said, "First of all, thank you for coming, even though you are busy. Personally, I like to cook, but I prefer MSG. However, they didn't use MSG at all, and they didn't add anything other than salt and pepper. It was like a wizard. It's been a long time since I've had my heart pounded and fluttered."
He continued, "It was a short time, but I felt like he's a person rich in humanity and humility rather than feeling like a star chef. I really wanted to see him after filming. I really miss him and I think of him.
Through the 'Travel Buddies' series, Jaejoong Kim is getting positive responses that he has added friendliness by showing a raw image that could not be seen in existing broadcasts.
"In fact, I think every moment is going to fly. I've been putting on sunscreen hard. Some things inevitably come out, such as my redness that pierces through it, my facial expression that comes out because it's hot when I eat food, my facial expression when I'm accompanied, and my expression when I'm embarrassed. But I think it's really good when I feel raw."

Jaejoong Kim showed chemistry with many street cats and birds on the trip.
When asked if he had any secrets, he said, "Jaejoong Kim is usually shy of strangers. Since I was a teenager, I think I've been training hard to talk to other people more because of the preconceptions that I'll be cold because of my appearance. I think that's why I started talking to people naturally."
He also said, "I go somewhere to take pictures of animals. So, I did a lot of research to see if the animals would run away. I tried sneaking and luring them all, but if I'm cautious about approaching them, they run away."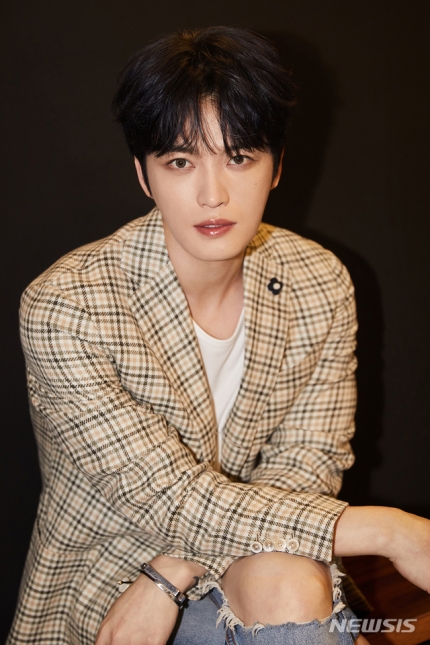 He also expressed his expectations for the production of season 3.
Jaejoong Kim said, "I said that I really want to do it. I appealed to the production company representatives and officials as well. They liked it. I hope that I can go. If I traveled inland this time, I thought it would be good to go around the islands next time."
When asked if there was a buddy he would like to join, he mentioned actor Jinhyuk Choi and Mukbang YouTuber Hibam.
Jaejoong Kim said, "Jinhyuk Choi is big and manly. Contrary to his manly, wild appearance and image, he is actually a warm person and has a personality opposite to what he looks like. I think it would be good. In fact, I also contacted Hibam a while ago. I watched a lot of his content. The sense of vicarious satisfaction is too great."
In addition to the Covid-19 situation and travel, he also introduced his own ways to relieve stress.
Jaejoong Kim said, "These days, I like to make side dishes at home. I go to places like old supermarkets, buy ingredients, make side dishes, and share them with my neighbors. If I get compliments, I want to go grocery shopping again. I think I've relieved my stress by repeating this."
He also said that he once presented Seokbakji (Mixed Chinese cabbage and radish and dip kimchi) to Yuri Sung, a former member of the group Fin.K.L.
"I cooked too much and gave it to other celebrities. They said it was delicious. Actor Yihan Jin said, 'Isn't it sold at a seolleongtang (ox bone soup) restaurant?' I asked Yuri Sung's sister, 'Shall we share it? Then, she said, 'It's okay. But, my mother-in-law gave me a lot of side dishes. So, there's no space in the refrigerator." (laughs)
Jaejoong Kim also expressed his gratitude to 'Travel Buddies,' saying that it had been a long time since he had appeared on an entertainment program.
He said, "Actually, it's a very meaningful program for me. To be honest, it's been a long time since I've been on an entertainment program. It's been about 12 years. But in the meantime, thank you so much for making and planning the program twice."
"I'm very open to any kind of media, no matter what. It's not just a broadcast. I'd appreciate it if you could find me, and I'll do my best in everything," Jaejoong Kim stated.
Read More About: Sandara Park, "I've Been On A Diet… I'm Fat Now"
2021 kpop
,
2021 kpop news
,
2021 kpop news updates
,
2021 kpop updates
,
2021 news kpop
,
2021 updates on kpop
,
KPOP
,
Kpop 2021
,
Kpop artist
,
Kpop artists
,
Kpop idols
,
Kpop news
,
Kpop trend
,
Kpop trending
,
KPop trending news
,
Kpop trending now
,
kpop trending update
,
KPOP2021
,
KPOPIDA
,
KPOPNEWS
,
Trending
,
trending 2021
,
trending kpop
,
Trending Kpop news
,
trending kpop update
,
trending news
,
trending update kpop