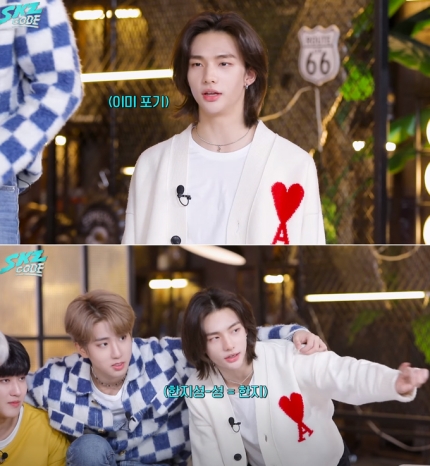 Hyunjin of Stray Kids declared self-sufficiency and suspension of activities due to school violence controversy. He appeared in the group's own content video without editing.
On March 25th, Stray Kids' published their official YouTube channel. This is about a month after they posted their first video.
In this video, the members continued the game following the broadcast of their first video.
In the video, Hyunjin appeared. Although viewers cannot see him on the whole video, some small shots and solo shots continued to appear. This incident attracted the attention of the viewers.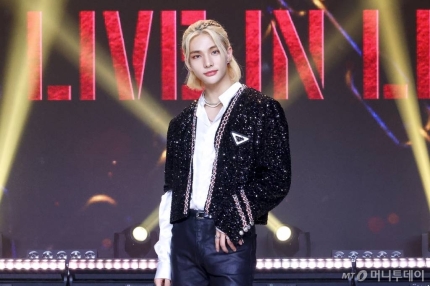 Previously, Hyunjin faced a school violence controversy last March. Hyunjin posted an apology after 4 days of controversy and apologized for his inappropriate words and actions. At that time, the agency JYP Entertainment said, "Hyunjin is going to rest after stopping all activities as a celebrity."
However, when Hyunjin appeared at the beginning of the video, many people were wondering. It's been less than a month since he posted an apology. They pointed out that "We had enough time to edit the video. The video was posted over a period of time, and even the video we shot before the controversy. Did he do self-sufficiently?"
On the other hand, fans responded gladly as the group posted the video in time for their 3rd anniversary. In the video, overseas fans who heard the news of Hyunjin's suspension of activities said, "Will Hyunjin return?" "Is this a return video?" Also, fans are posting comments such as "Welcome back."
Meanwhile, Stray Kids celebrated their 3rd-anniversary last month. Stray Kids will appear in 'Kingdom: Legendary War.' The show will air for the first time on April 1st. In addition, Hyunjin announced the suspension of his activities and delivered the news of his absence from the show.
Read More About: iKON Said, "See You In The Kingdom!"