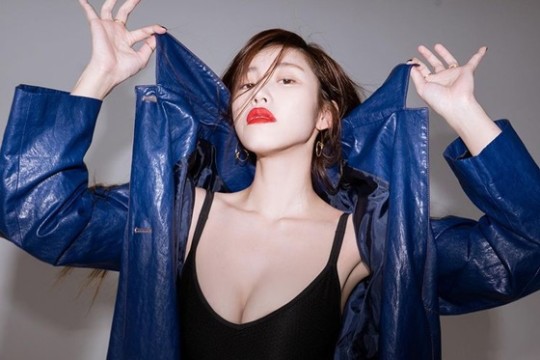 K-pop Singer and actress Hyoseong Jun (a former member of group Secret) attracts attention with her glamorous body.
On the 6th of March, Hyoseong posted a photo on her Instagram, with the caption "I feel like a bad person." In the photo, Hyoseong Jeon is holding a collar and staring at the camera with charismatic eyes.
Wearing black sleeveless, the long neckline, collarbone line, and chest reveal a sexy atmosphere.
Actress Lee Se-Young commented on the post, "You're cool! Sister!"
Hyoseong Jun is active as a DJ by hosting MBC FM4U 'Jun Hyoseong's Dream Radio'.