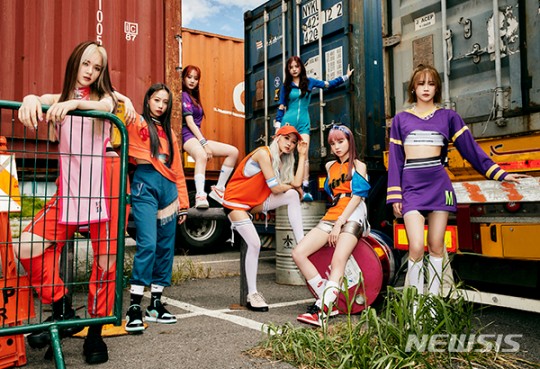 Kpop group HOT ISSUE achieved another career high. On October 22, the company S2 Entertainment said that the number of views of the new song 'ICONS' music video of HOT ISSUE had reached 10 million views. Subsequently, it is said that it has a faster upward trend than the debut album, 'ISSUE MAKER.'
This 'ICONS' music video that reaches 10 million views is the first 10 million views video of the Kpop group HOT ISSUE.
On September 29, HOT ISSUE released their first single album 'ICONS.'
The music video released at the same time as the album's release exceeded 5 million views within four days. Then, it surpassed the record of the debut song 'GRATATA' by reaching 10 million views on October 22.
The music video contains the image of the members who stand up for freedom and the new world that is gradually changing due to them.
Read More About: Wonho Solidifies His Status Globally With 'Blue Letter'
2021 kpop news
,
2021 kpop news updates
,
2021 news kpop
,
best kpop news site
,
daily kpop news
,
HOT ISSSUE_Yewon
,
HOT ISSUE
,
HOT ISSUE Cover songs
,
HOT ISSUE debut
,
HOT ISSUE kpop
,
HOT ISSUE NEWS
,
HOT ISSUE_Dain
,
HOT ISSUE_Dana
,
HOT ISSUE_Gratata
,
HOT ISSUE_Hyeongshin
,
HOT ISSUE_Meina
,
HOT ISSUE_Nahyun
,
HOT ISSUE_Yebin
,
Korean celeb news
,
KPOP
,
Kpop artist
,
Kpop artists
,
kpop celebrity news
,
kpop daily news
,
KPOP HOT ISSUE
,
Kpop hottest
,
Kpop hottest singer
,
Kpop latest news
,
Kpop news
,
Kpop recent news
,
Kpop trend
,
Kpop trending
,
KPop trending news
,
Kpop trending now
,
kpop trending update
,
KPOP_HOT ISSUE
,
KPOP2021
,
KPOPIDA
,
KPOPNEWS
,
Kpopnews 2021
,
Kpopnews2021
,
latest kpop news
,
recent kpop news
,
Trending
,
trending 2021
,
trending kpop
,
Trending Kpop news
,
trending kpop update
,
trending news
,
trending update kpop