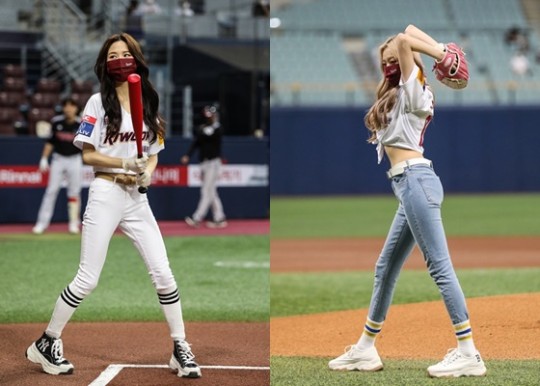 Girl group HOT ISSUE (Nahyun, Mayna, Hyeongshin, Dana, Yewon, Yebin, Dain) members Yewon and Dana shared their feelings about their first professional baseball pitch.
On June 15th, HOT ISSUE appeared at Gocheok Sky Dome, Seoul, and performed the first pitch for the match between Kiwoom Heroes and LG Twins.
First, the members went on the ground and performed a celebratory performance with their debut song 'GRATATA' released in April.
HOT ISSUE heated up the scene with an intense yet sophisticated performance.
Next, Yewon, the first pitcher, showed a stable windup. Then, Dana, the hitter, was applauded by baseball fans who visited the stadium with a neat swing of her bat.
Yewon, who tried the first pitch since her debut, said, "It was my first challenge in my life. I am very grateful to the Kiwoom Heroes team for giving me the opportunity to have such a wonderful experience. Also, I think it will remain as an unforgettable memory for me."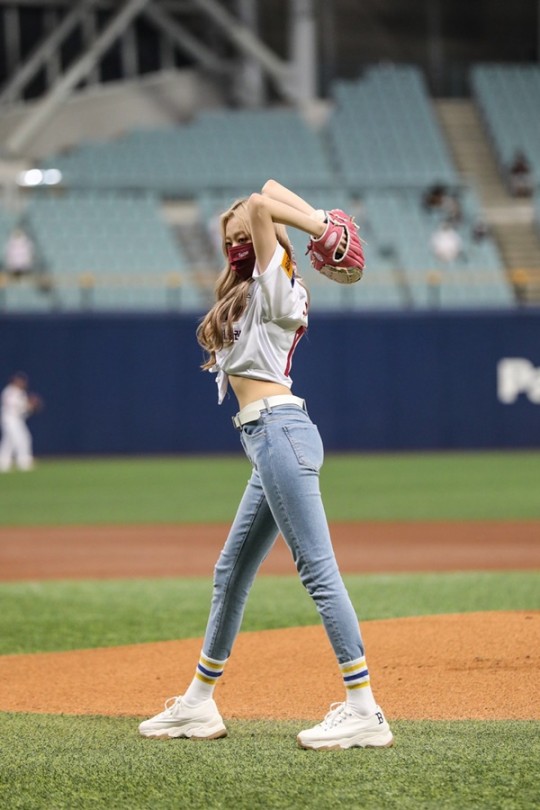 Then, Dana also shared a message saying, "Im sorry I couldn't hit the ball. But, just seeing it in person will remain a great experience. Thank you to Kiwoom, and I hope you won the championship without getting hurt. HOT ISSUE will always cheer for you."
Read More About: BLACKPINK Jisoo Everyday Beauty Shines
2021 kpop news
,
2021 kpop news updates
,
2021 kpop updates
,
2021 updates on kpop
,
HOT ISSSUE_Yewon
,
HOT ISSUE
,
HOT ISSUE debut
,
HOT ISSUE NEWS
,
HOT ISSUE_Dana
,
HOT ISSUE_Gratata
,
HOT ISSUE_Nahyun
,
KPOP
,
Kpop 2021
,
Kpop artist
,
Kpop artists
,
KPOP HOT GIRLS
,
Kpop hottest
,
Kpop hottest girl group
,
Kpop idols
,
Kpop news
,
Kpop trend
,
Kpop trending
,
KPop trending news
,
Kpop trending now
,
kpop trending update
,
KPOP2021
,
Kpopall
,
KPOPIDA
,
KPOPNEWS
,
Trending
,
trending 2021
,
trending kpop
,
Trending Kpop news
,
trending kpop update
,
trending news
,
trending update kpop