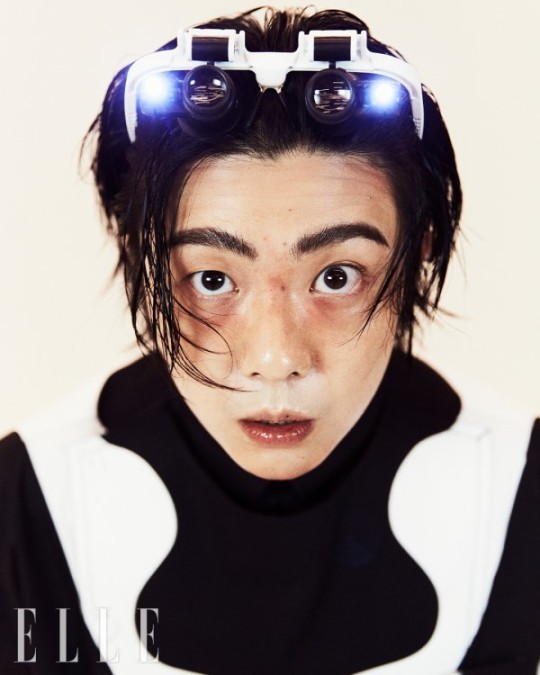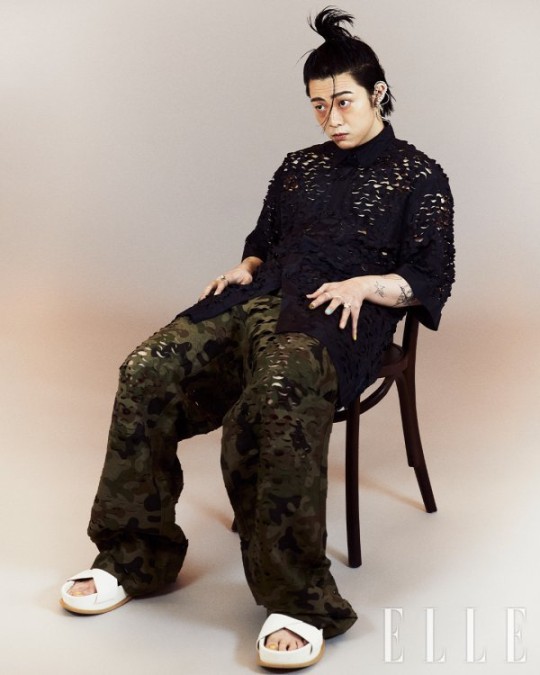 Kpop rapper Giriboy learned to act and showed extreme immersion. Fashion magazine Elle released a pictorial with artist Giriboy.
This pictorial focused on Giriboy's emotional expression and captured his innocent and artistic side. 
Recently, he announced that he is taking acting classes. So, he was wholly immersed in the pictorial concept and showed various expressions.
In an interview held together at the filming site, he revealed a behind-the-scenes story about the song 'One Snowy Day,' released on January 14. To the question about the new song, he replied, "I wanted to make a song like a song by Dynamic Duo and Epik High, who I have admired for a long time."
Meanwhile, Giriboy is preparing for his 10th album. He said, "It's been 11 years since I released my first album. So, only these days, I want to put what I've experienced into music."
His statement raised expectations for his upcoming 10th album.
You can find Kpop rapper Giriboy's pictorial and interview in the February magazine of Elle and its website. Also, you see the video content introducing Giriboy's cherished items on Elle's official YouTube channel.
Read More About: 'Our Beloved Summer' Star Dami Kim Releases Jewelry Pictorial Photos
2022 kpop trending
,
2022 kpop updates
,
2022 latest news
,
best kpop news site
,
daily kpop news
,
fashion
,
fashion kpop
,
female idols fashion
,
GENDERLESS fashion
,
giriboy
,
giriboy kpop
,
Jennie fashion
,
Jennie Fashion style
,
K FASHION
,
K-Fashion
,
KFashion
,
Korean drama 2022
,
KPOP
,
kpop 2022
,
KPOP 2022 NEWS
,
Kpop artist
,
Kpop artists
,
kpop celebrity news
,
kpop daily news
,
Kpop fashion
,
kpop giriboy
,
Kpop idols
,
kpop idols fashion
,
Kpop latest news
,
Kpop news
,
Kpop recent news
,
Kpop trending
,
KPop trending news
,
Kpop trending now
,
KPOP2021
,
KPOPIDA
,
KPOPNEWS
,
male idols fashion
,
sunmi fashion
,
Sunmi Fashion shoot
,
trending kpop
,
Trending Kpop news
,
trending kpop update