A plastic surgeon in his 70s in Seoul illegally administered propofol, also known as 'milk injection.'
He administers it to a famous girl group member. He even sold 'Etomidate,' a general anesthetic. So, he will pay for his crimes with imprisonment, according to the court's decision on his second trial.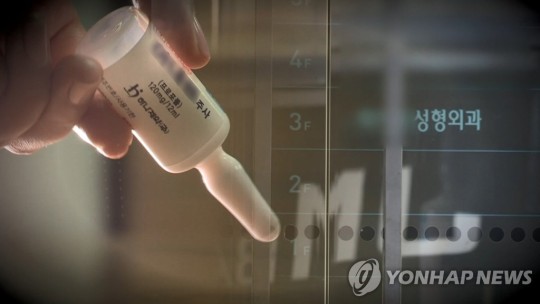 On June 25th, the Suwon District Court's Criminal Affairs Department 3 sentenced 'A' with a fine of 3 million won. Also, the court ordered a fine of 9.2 million won on the appeal of 'A (the doctor).'
'A' has charges of violating the Pharmaceutical Act, drug management law, and medical law.
From October 2019, 'A' sold 3 boxes of Etomidate (10 ampoules of 10 ml/box) for 1.5 million won. 'A' sold it to a famous girl group member 'B' at her plastic surgery clinic in June of last year. 'A' faces charges due to selling 490 Etomidate worth 24.5 million won on one occasion.
'A' faces charges due to injecting propofol with 'B (girl idol)' and four other people in August 2019. Their purpose is to 'sleep.' But, 'A' did not even record their medical details, adding to his charges.
Also, 'A' faces charges due to issuing prescriptions containing psychotropic drugs to some patients without medical treatment. Besides, he purchased propofol and then falsely reporting to the public health authorities differently from the actual purchase amount.
The court said, "The accused used or sold propofol and etomidate illegally and did not record medical details. The unfair use of public trust in doctors and the dependence of patients on drugs can negatively impact patients. It can also greatly affect society."
Since etomidate is considerably not a narcotic drug, 'B' has no charges. The allegation of receiving propofol 4 times from 'A,' 'B' stated that it was for therapeutic purposes. So, 'B' does not receive any punishment since there was not enough evidence.
However, 'B (the girl idol)' will pay 1 million won for taking propofol between July and August 2019. She received her sentence earlier this year.
Read More About: INFINITE Sunggyu Tests Positive For COVID-19
2021 kpop
,
2021 kpop news
,
2021 kpop news updates
,
2021 kpop updates
,
2021 news kpop
,
2021 updates on kpop
,
KPOP
,
Kpop 2021
,
Kpop artist
,
Kpop artists
,
Kpop idols
,
kpop issue updates
,
Kpop issues
,
Kpop news
,
Kpop trend
,
Kpop trending
,
KPop trending news
,
Kpop trending now
,
kpop trending update
,
KPOP2021
,
Kpopall
,
KPOPIDA
,
KPOPNEWS
,
Kpopnews 2021
,
Kpopnews2021
,
Trending
,
trending 2021
,
trending kpop
,
Trending Kpop news
,
trending kpop update
,
trending news
,
trending update kpop