Epik High's 'Rain Song' to be released on June 29th.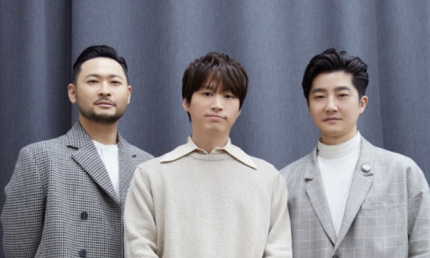 Group Epik High will release a digital single for the first time in 18 years since their debut.
The agency Hours Entertainment announced on June 23rd that Epik High will release 'Rain Song' on June 29th.
Epik High, which debuted in 2003, has only released music in the form of albums, such as regular, repackage, and special. Most of the songs included were more than 10. As the title suggests, the new song was made for the rainy season and features R&B singer Colde. In the past, Epik High received great love for releasing songs related to the weather, such as 'Umbrella' featuring Younha and 'Cold' with Lee Hi.
In addition, Epik High will conduct an online concert 'Forest 2021' on June 26th. They will meet fans non-face-to-face. Singer Dongkyun Ha will also appear as the front act of the concert.
Read More About: Sungwoon Ha Appeared As A Teacher on 'IDOLLIVE SCHOOL'
2021 kpop
,
2021 kpop news
,
2021 kpop news updates
,
2021 kpop updates
,
2021 news kpop
,
2021 updates on kpop
,
epik high
,
Epik high Rain Song
,
KPOP
,
Kpop 2021
,
Kpop artist
,
Kpop artists
,
kpop Epik High
,
kpop epik high news
,
Kpop idols
,
Kpop news
,
Kpop trend
,
Kpop trending
,
KPop trending news
,
Kpop trending now
,
kpop trending update
,
KPOP2021
,
Kpopall
,
KPOPIDA
,
KPOPNEWS
,
Trending
,
trending 2021
,
trending kpop
,
Trending Kpop news
,
trending kpop update
,
trending news
,
trending update kpop