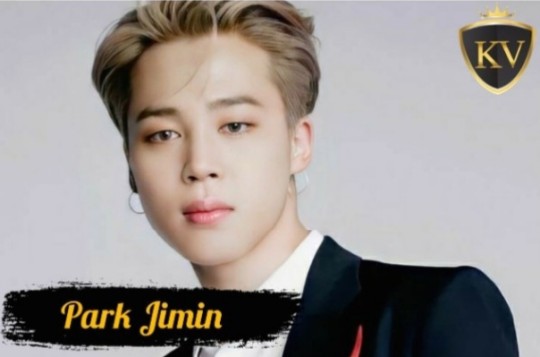 BTS Jimin rose to five global popularity votes, proving his unparalleled popularity. It illuminates his 'Kpop frontman' aspect. Kpop idol Jimin won 5 popularity polls in a single day on August 30th on KpopVote, a website for global fans.
Jimin is the 'Best Kpop Male Dancer,' 'The Most Stylish Kpop Idol,' 'The Hottest Kpop Male Idol,' 'Most Handsome Faces Kpop,' and 'Cute BTS Childhood photo.'
So, he won 'The Most First Place' for a total of 5 popularity polls.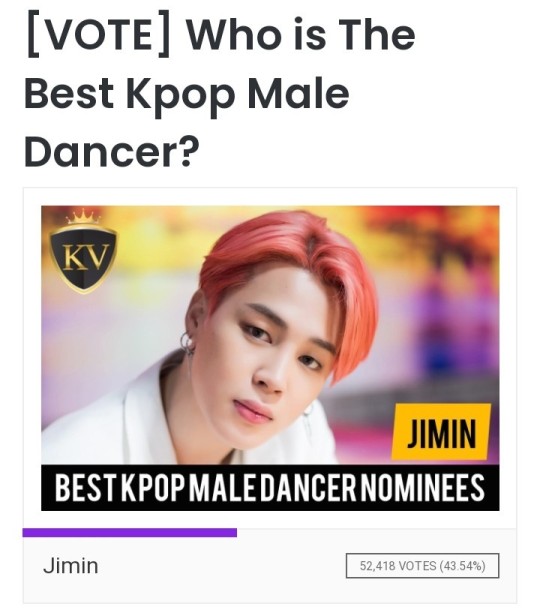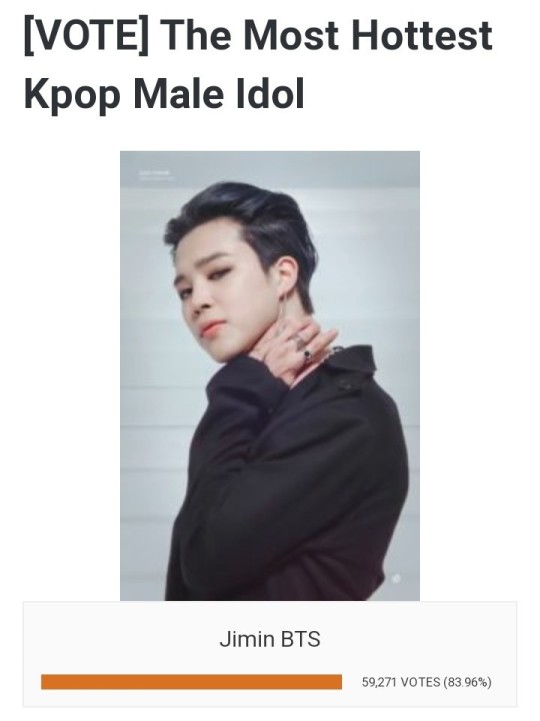 BTS Jimin debuted in June 2013, and in 2016, after 3 years, in the US Time Magazine's 'Twitter Most Mentioned Singer,' he surpassed world-famous artists such as Prince, Justin Bieber, and Beyonce. He becomes the number one individual, proving his global popularity early.
Jimin has shown a tremendous amount of comments on Twitter, the world's communication channel. It is enough for him to be called 'the man on Twitter.'
In 2019, in response to Jimin's global popularity in the US and Europe, Makell Bird, a representative of an American music distribution company and an entertainment industry worker specializing in music distribution to Spotify, iTunes, Amazon, Google Play, and radio, said, "There is a new word for popularity, but there is an amazing concept of Jimin's popularity."
Even before, BTS Jimin enjoys his top popularity in Korea. He took first place in the Gallup Korea Idol Preference Survey for the first time for two consecutive years. Also, he took first place in 32 consecutive months in the boy group personal brand reputation rankings. Jimin has captured the public in the global pop market despite the Asian barrier. He enjoys unparalleled popularity that sweeps away domestic and foreign popularity votes.
Read More About: ITZY Unveils 1st Full Album Opening Trailer For The First Time
#btsjimin
,
BTS
,
BTS Army
,
bts jimin
,
bts jimin 2021
,
bts jimin cute
,
BTS News
,
BTS songs
,
BTS today
,
bts trending
,
BTS UPDATES
,
BTS_JIMIN
,
BTSTREND
,
Group BTS
,
JIMIN
,
jimin bts
,
jimin campaign
,
Jimin Christmas Love
,
jimin_filter
,
Jimin_MINA
,
jimin_serendipity
,
Jimini
,
Jiminie
,
KPOP
,
Kpop artist
,
Kpop artists
,
KPOP BTS
,
Kpop news
,
Kpop trending
,
KPop trending news
,
Kpop_BTS
,
KPOP2021
,
KPOPIDA
,
KPOPNEWS
,
Park Jimin
,
park jimin bts
,
Trending
,
trending 2021
,
trending kpop
,
Trending Kpop news
,
trending kpop update
,
trending news
,
trending update kpop