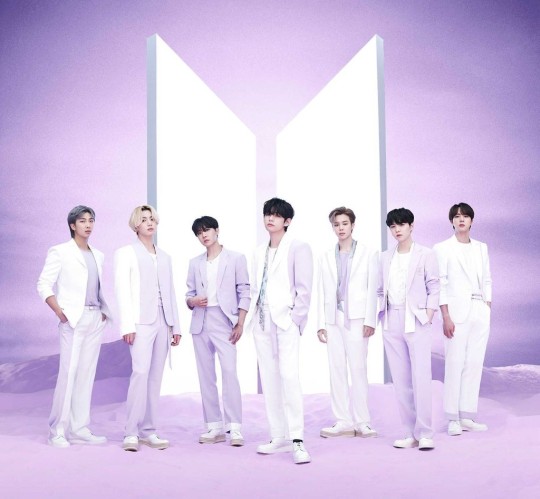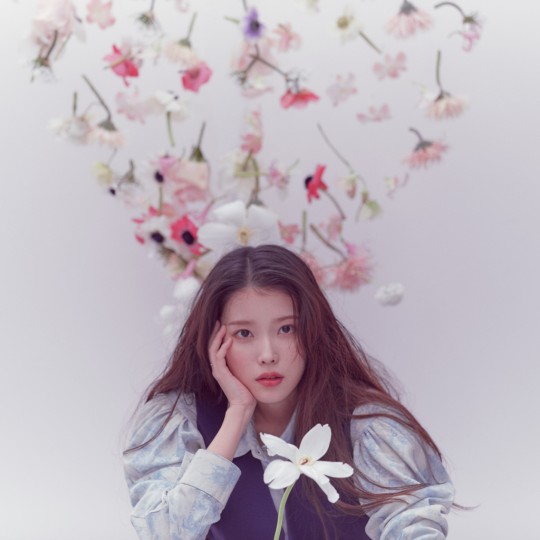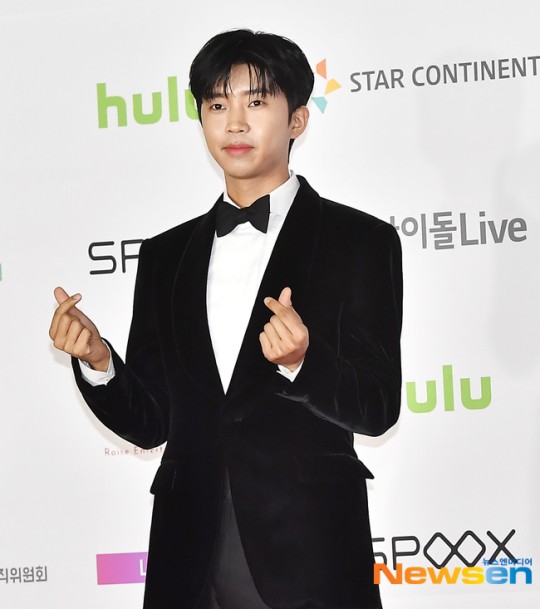 Kpop singer Youngwoong Lim top of Gaon's annual download chart in 2021. On January 7, the Korea Music Contents Association, which operates the Gaon Chart, said, "In the 2021 Gaon Chart, IU's 'Celebrity' took first place in the digital and streaming charts and was honored with two awards. Kpop group BTS, which released 'Butter,' ranked first on the album chart, while Youngwoong Lim ranked first on the download chart with 'My Starry Love,' respectively."
IU's 'Celebrity,' which took first place in the annual Gaon Digital Chart and Streaming Chart in 2021, and won two awards, continued to top the weekly Gaon Digital Chart and Streaming Chart for 6 weeks in a row. Since its release, it has shown its potential to rank in the top 50 digital charts to date.
BTS had the honor of ranking number one on the album chart for six consecutive years, with 'Butter,' released only once in 2021, topping the annual album chart. It also peaked at number one on the annual retail album chart.
In addition, after receiving 'Quadruple Million Seller' for the first time since Gaon certified 'MAP OF THE SOUL: 7,' in May 2021, 'MAP OF THE SOUL: PERSONA' received 'Quadruple Million Seller' certification. BTS became a group that received 'quadruple million seller' certification twice. Also, BTS is the only group to receive the 'Quadruple Million Seller' Album certification.
Meanwhile, Kpop singer Youngwoong Lim topped the annual download chart, proving the steady love of fans.
'My Starry Love' ranked on 5 charts, including the digital chart, download chart, BGM chart, ringtone chart, and coloring chart on the Gaon Chart in the 11th week of 2021. Then, it maintains the top spot on the weekly download chart for 5 consecutive weeks.
Notably, on Social Chart 2.0, from the 42nd week of 2021 to the present, it has maintained 4th place for 12 consecutive weeks, showing the highest performance among male solo artists.
You can find the annual Gaon Chart for 2021 on the Gaon Chart website from 11 am on January 7. In addition, Gaon will release year-end settlement contents that introduce data outside the chart through Gaon Chart Facebook and Instagram, under a total of 9 themes for 3 days from January 10.
Read More About: BTS 'Butter' Topped The US 'Top Digital Song Sales' Chart In 2021
actress IU
,
agust d
,
best Kpop girl group
,
best kpop news site
,
best kpopstar
,
breaking news kpop
,
BT21
,
BTS
,
BTS Army
,
BTS BILLBOARD
,
bts butter
,
BTS fancam
,
BTS I'll Be Missing You
,
BTS J-Hope
,
bts jimin
,
bts Jungkook
,
BTS member
,
bts member Jimin
,
BTS member V
,
BTS Members
,
BTS News
,
BTS recent news
,
BTS routine
,
BTS solo songs
,
bts suga
,
BTS trending news
,
BTS UPDATES
,
BTS V
,
daily kpop news
,
Fandom
,
Filter
,
Hip-hop Idol JIN
,
IU
,
IU news
,
iu songs
,
iu tv
,
IU updates
,
iu works
,
J-hope
,
Jieun Lee
,
JIMIN
,
Jin
,
JIN news
,
JUNGKOOK
,
Korean celeb news
,
Korean singer
,
Korean singer songwriter
,
KPOP
,
Kpop album
,
Kpop beauty routine
,
Kpop boy group
,
KPOP BTS
,
kpop celebrity news
,
Kpop chart and news
,
Kpop colllaboration
,
KPOP comeback
,
Kpop current news
,
kpop daily news
,
Kpop fashion
,
Kpop girls group
,
kpop idol JIN
,
Kpop idols
,
Kpop issues
,
Kpop IU
,
Kpop latest news
,
Kpop music chart
,
Kpop news
,
Kpop news articles
,
Kpop news sites
,
kpop news update
,
Kpop recent news
,
Kpop skin care routine
,
Kpop skincare routine
,
KPop trending news
,
KPOPNEWS
,
permission to dance
,
RM
,
Run BTS
,
singer IU
,
Singer JIN
,
South Korean singer songwriter
,
SUGA
,
TAEHYUNG KIM
,
the best kpop girl group
,
the best kpop girl group of 2021
,
the best kpop group of 2021
,
the top kpop group
,
top kpop boy group
,
top kpop girl group
,
V
,
weverse magazine