Kpop singer B.I, a former member of the group iKON, was indicted on charges of purchasing drugs such as LSD and marijuana through Mr. A in April 2016 and using some of them several times. The trial took place at the Seoul Central District Court on the morning of August 27th. After attending the first trial, he left the courthouse.
Meanwhile, the prosecution demanded three years in prison and a fine of 1.5 million won. The prosecution said, "The accused is a celebrity loved by the public and has made huge profits through his activities even after the crime."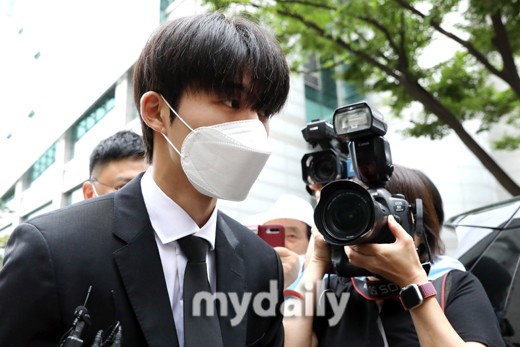 Singer B.I is allegedly buying marijuana and LSD from A, a former singer trainee, from April to May 2016. Reports said that he is using some of his purchases. Shortly after the drug allegations were raised, B.I withdrew from the group iKON and also terminated his exclusive contract with YG Entertainment.
Read More About: BLACKPINK Pop-up Exhibition Merchandise, Sold Out!
B.I
,
B.I drug scandal
,
Ikon
,
ikon members
,
Ikon news
,
KPOP
,
Kpop artist
,
Kpop artists
,
kpop B.I
,
kpop B.I drug scandal
,
KPOP drug issues
,
kpop ikon
,
kpop issue updates
,
Kpop issues
,
Kpop news
,
Kpop recent news
,
KPOP SCANDAL
,
Kpop trend
,
Kpop trending
,
KPop trending news
,
Kpop trending now
,
kpop trending update
,
KPop_ikon
,
KPOP2021
,
KPOPIDA
,
KPOPNEWS
,
recent kpop news
,
Trending
,
trending 2021
,
trending kpop
,
Trending Kpop news
,
trending kpop update
,
trending news
,
trending update kpop